Reaction Stations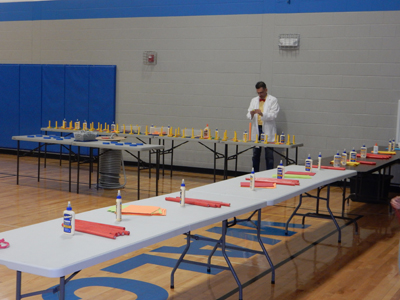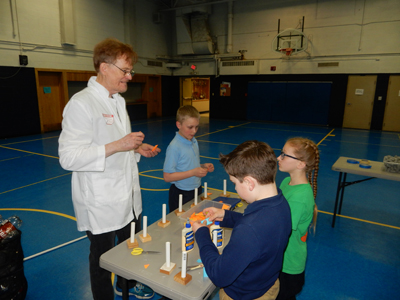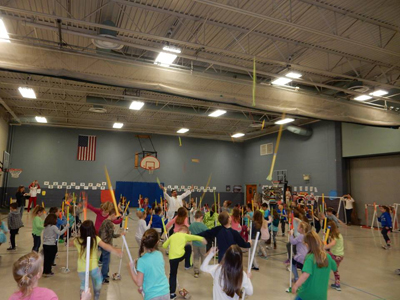 Stomp Rockets
This station can be either hands on or a family fun event. Children can learn Newton's 3rd law by building and launching their own hi-flying rockets!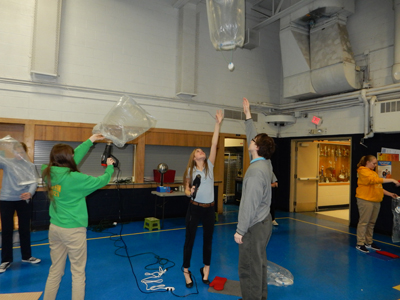 Hot Air Balloons
Using foam plates, string and plastic bags, future scientists will create their own hot air balloons!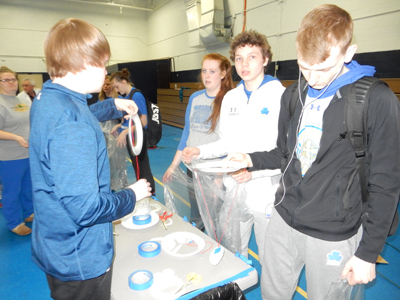 Half Pint Hovercrafts
Children will learn about air pressure and build their own hybrid vessels and test them on different surfaces.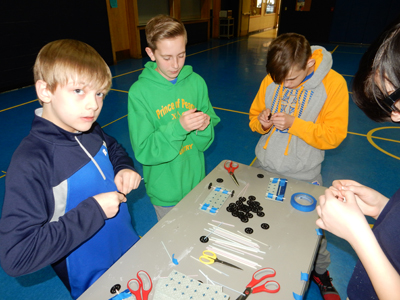 Balloon Zoomers
Your older engineers of tomorrow create their own rocket cars and learn about momentum.
Rock Candy Lab
This sweet workshop talks about the crystal formation process and children will seed their very own rock candy stick!
Air Jets
Aerodynamics is demonstrated to your children by building their very own foam jet airplane.
Robo Arm
Engineering skills will be put to the test in this workshop. Students will have a choice of three different Robotic arms to make. An Alien arm ( 3 claws), Robotic Arm ( 5 fingers ) or the ever popular extra large hand. Engineers often will study humans and animal movements to design robots.
Propeller Car
Fast and fun, these cars are a hands-on approach to teaching others about thrust and motion. Once students have created their cars, they just have to wind them up and watch them go!
Big Bang Bubbles Workshop
Take simple bubbles to the next level in our new reaction station. Students of all ages will love creating bubbles big and small, while they learn more about the how and why.
Hydrophobic Sand
This sand will blow your mind. Could it really repel the water around it? Play with it to find out! This sand will remind you what it was like to play as a kid with a new twist. Try pouring, scooping, and blowing it in.